Very excited to be taking our second cruise since the cruising industry has opened back up. We learned a lot about the COVID protocols and restrictions during our most recent cruise.
Our most recent cruise was with Carnival to the Eastern Caribbean and Western Caribbean. Our last Holland America cruise was June 2019 when we cruised Scotland and Ireland. This Holland America 11 day cruise will go to the islands that are considered Southern Caribbean.
Our ship for this cruise is the Rotterdam which is Holland America's newest ship and is a Pinnacle class ship. We have not sailed this class ship before. So, we have not experienced the Dutch Cafe or the Rolling Stone Rock Room entertainment venue. I am looking forward to both.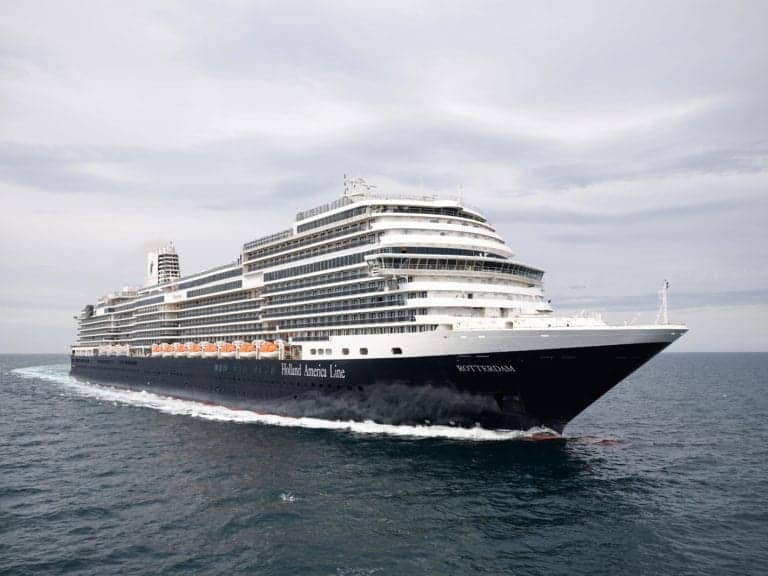 We have been to these islands before but we will be doing different activities. If we took an island tour the last time, we are snorkeling this time and vice versa. The only island we have no plans for at this time is St Maarten. I would like to go to Maho Beach to see the planes come in but Chuck is not as enthusiastic.
We will also be flying and not driving to the port, so I need to be more deliberate in the packing. We are notorious over-packers. We have free laundry with Holland America so we should pack for a 7-night cruise and use the laundry service to get through the rest of the cruise. That is what we should do. Will we? No guarantees.
We also have to pass our COVID antigen test. It must be taken two days prior to embarkation. If either of us fails, the whole trip is off and then a whole lot of paperwork to activate the insurance. Nerve-wracking.
Did get a nice upsell offer from our inside category N guarantee room to a category V balcony. On Holland America, we do usually book a guarantee lowest category room with an upgrade willingness noted. Only once have we not been upgraded – sometimes its an upsell we accept, sometimes its a free upgrade but you typically stay in your original category – just a better location or maybe slightly larger.
You can also book a cruise and choose your room during the booking. Doing that may increase your initial cost but you know where you are going to be on the ship. If you want to be in the back, middle, front or on a certain deck, picking your room is best. If you really don't care, taking a guarantee for a reduced price is okay.
Chuck loves the inside rooms for the darkness and the price. I love balconies to relax on and drink morning coffee and an evening cocktail. I also find it easier to get up in the mornings when the light comes in. But, I do agree that inside rooms are wonderful for afternoon naps.
The configuration of this room on the deck plan shows a large balcony but the room configuration looks different from the others around it. I hope it is okay. It is also across from the elevator but our travel agent said she has had no complaints from her clients about noise. We'll see. But if we had ended up in our category N room, it would have had the same configuration just no balcony and under the kitchen. It is noted that this balcony room doesn't have a bathtub but only a shower. We are fine with only having a shower.
Also, today I was looking at some things on the Holland America app. I noticed that the app shows changes to our itinerary – according to it, we are not going to Martinique but to Dominica and the days of St. Kitts and St. Thomas have been swapped. However, my booked excursions haven't changed. Dominica still shows my Martinique excursion. I checked the itinerary on the website and it has not changed. Strange.
In addition, all of my dining reservations for the 11 days have been removed. I booked the main dining room for 7:00 every night and one night at the Pinnacle Grill. I hope they show back up in the app. I did print out the confirmations I received so will use them if I have to do so.
However, until then, the countdown to fun in the sun is still on.